Bangkok
SUBARU PRESENTS MICHAEL BOLTON ASIAN DREAM TOUR – 11th NOVEMBER 2017
This post is also available in: English
Subaru Asia is proud to present MICHAEL BOLTON – THE ASIAN DREAM TOUR 2017. The tour is a follow up from the original TV series, BOLT OF TALENT where Michael searches for his next protégé in Asia. Michael Bolton in the Asian Dream Tour is a series of five exclusive concerts taking place across the region celebrating the musical legacy of the pop culture icon.
Michael Bolton will be performing at GMM Live House, Bangkok on 11 November 2017. Tickets start at THB 2,500 and go on sale on 23 September at ThaiTicketMajor.
Michael Bolton is a multiple Grammy Award-winning Singer and Songwriter, who has sold more than 65 million albums and singles worldwide. In recognition of his artistic achievements, Michael won 2 Grammys for Best Pop Male Vocal Performance (nominated four times), 6 American Music Awards, and a Star on the Hollywood Walk of Fame. As a songwriter, he has earned over 24 BMI & ASCAP Awards, including Songwriter of the Year, 9 Million-Air awards, and the Hitmakers Award from the Songwriters Hall of Fame.
Internationally renowned, Michael has worked with some of the greatest songwriters and producers of our time, including Lady Gaga, Diane Warren, Desmond Child, David Foster, Walter Afanasieff, Kenneth "Babyface" Edmonds, John "Mutt" Lange, Dann Huff, A.R. Rahman, Phil Ramone, and Ne Yo, among others. He is one of the very few artists to have co-written with the legendary Bob Dylan, resulting in the mega hit, "Steel Bars." Michael has penned songs that have been recorded and performed by a diverse list of over 100 artists, ranging from country western legend Conway Twitty to hip hop superstar Kanye West featuring Jay Z and John Legend. Other greats who have performed Bolton's songs include Mark Anthony, Wynonna Judd, Joe Cocker, Peabo Bryson, Kenny Rogers, and Patti LaBelle. Michael has written #1 hit singles impacting the careers of artists such as Laura Branigan ("How Am I Supposed to Live Without You"), KISS ("Forever"), Barbra Streisand ("We're Not Making Love Anymore"), Cher ("I Found Someone"), and Kenny G ("By the Time this Night is Over").
To date, Michael has seen 9 studio albums rank in the Top Ten, with 9 #1 singles. Bolton's signature success was seized with the album Soul Provider, selling more than 12.5 million copies world-wide, and showcasing several chart-toppers including the #1 hit single "How Am I Supposed to Live Without You," which earned Michael his first Grammy. This pivotal album also includes the hit singles "When I'm Back on My Feet" Again," "How Can We Be Lovers," "Soul Provider," and of course the Grammy-nominated "Georgia on My Mind."
Soon after, Bolton released the #1 album Time, Love & Tenderness, which has sold over 16 million copies world-wide, and features his Grammy Award-winning vocal performance of the #1 blockbuster hit "When A Man Loves a Woman." This album also produced the hit singles: "Love Is a Wonderful Thing," "Time, Love and Tenderness" and "Missing You Now," as well as the Dylan co-write "Steel Bars." Further singles and album releases were highly received with several chart-toppers and sales of over 16 million copies worldwide.
Address:Muang Thai Gmm Live House @ Central World Fl.8, Bangkok, Thailand
[google-map-sc]
Join the Inspire Events & Offers Line account…
Every day, the best event/offer from each region will be sent on one message. Plus, fun polls, where you get instant access!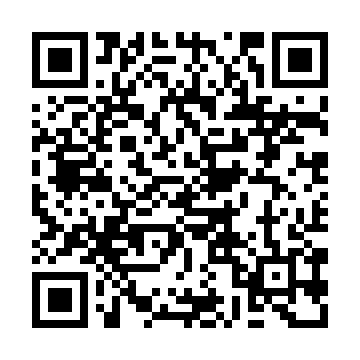 LAST INSTAGRAM POSTS: inspire_thailand